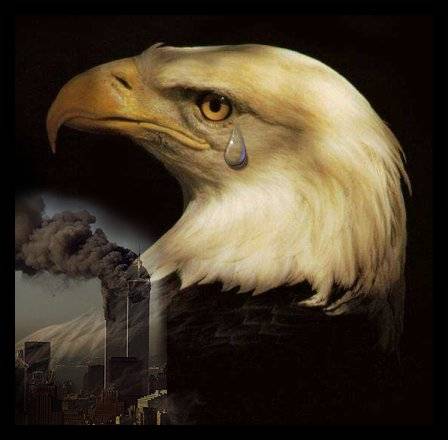 America in Mourning
In memory of those who lost their lives and in honor of those who have responded to the call for help, the Outlands salutes the people of the United States of America. Our thoughts and prayers are with everyone - those directly affected as well as the rest of us who are shocked to discover something like this *can* happen here.
We ask that you take a moment to offer up your own prayer or good wishes before continuing on into the rest of the site.

--Michael, for the Outlands
This digital photograph was sent from MGI PhotoSuite II: The Complete PC Photography Experience. Visit http://www.mgisoft.com for more information.